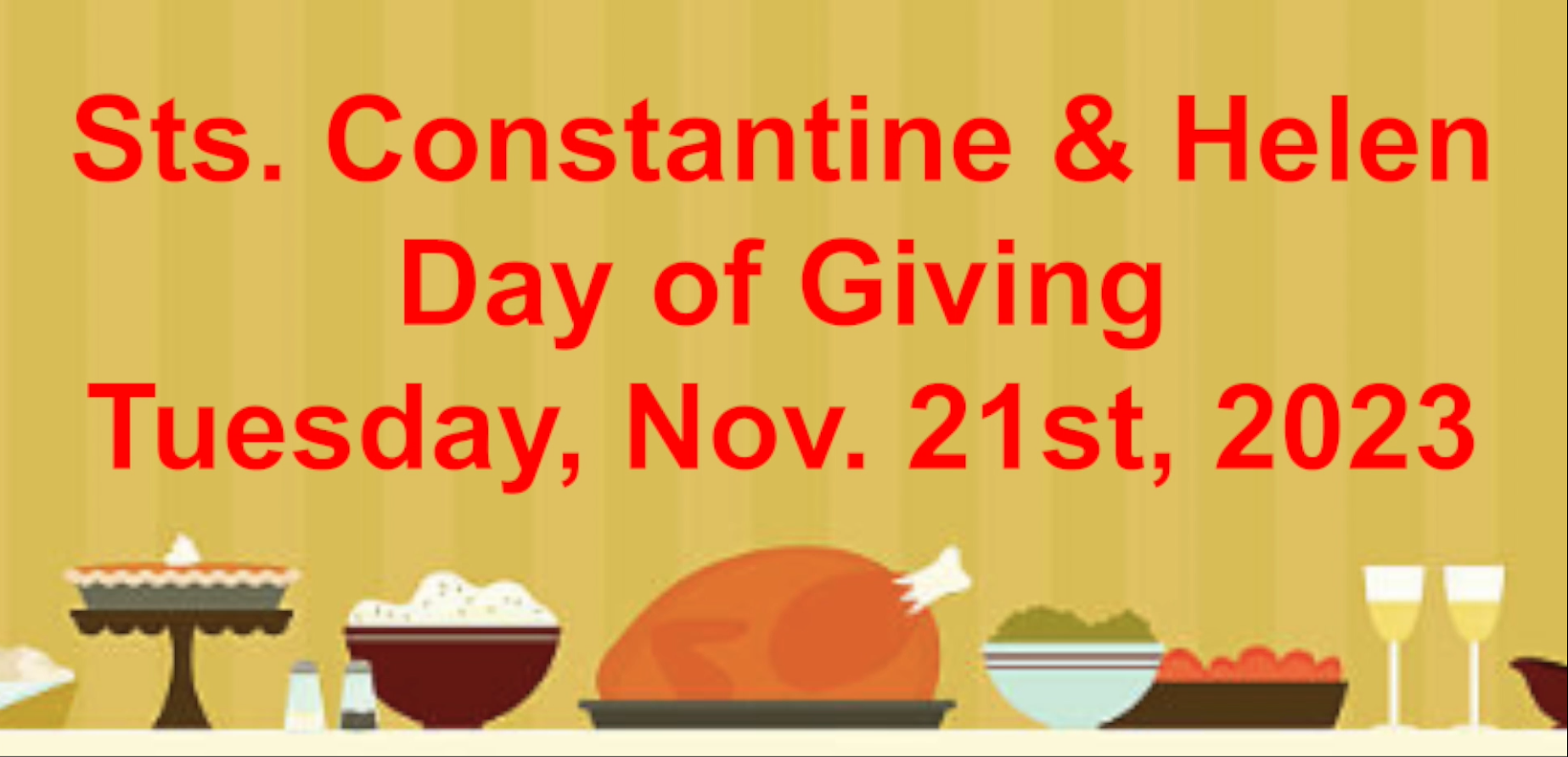 Express Your Gratitude this Thanksgiving by Sharing Your Blessings!
We are inviting every person or family of our parish to make a special financial
contribution on this day, in whatever manner they are able, to Sts. Constantine & Helen in
gratitude for the many blessings we have each received as members of our Church. You can contribute electronically through by clicking Donate.
You can also offer your gift by cash or check and bring it to Church with you on Nov. 21st.
MAY THE LORD BLESS OUR EFFORTS!